Welcome to Design For Happiness
We build communities that are people centred, utilize proven science and have a strong emphasis on design.
We respect local context, ebrace local history and respect the environment.
Inclusive, sustainable and designed for happiness.
Our newest community
Unity Square completes a vision put forward by Dr. Avi Friedman and the municipality of Middle-sex Centre. The site design inspires a meaningful human connection between residents, the surrounding community and the outdoor environment.

Communities that bring
neighbours together.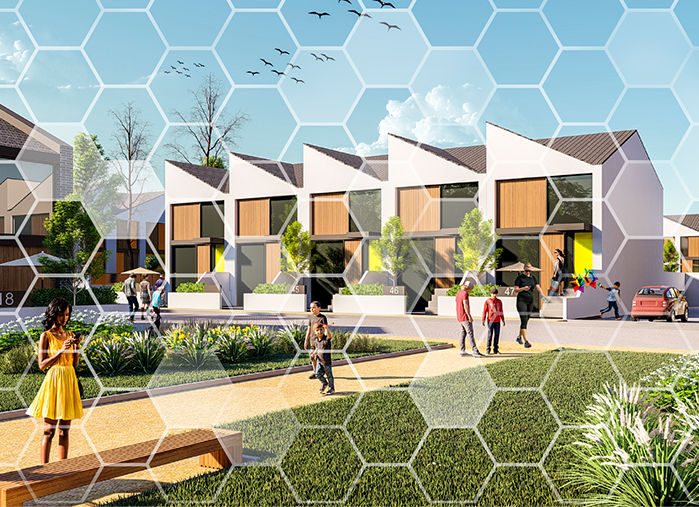 The importance of design
We spend a lot of time in the design phase of our projects. For us design is not just a drawing of a building, home or community. It is about thinking critically and strategic about all aspects of a project from the big ideas to the smallest of details. Design has value and we use it to differentiate and support the lifestyle of residents that live in our communities.
The Walkable Community
Our community designs always try to make connections between people and the surrounding environment. Walking is just one of the benefits of making these connections. The result is a healthier, more vibrant and engaged community. There are many design factors influencing the walkability of a community and designing for walkability is important part of Design For Happiness.
From Our Blog
The latest updates from Design For Happiness and more.
Receive email updates
Are you interested in keeping up to date with Design For Happiness? Considering buying a home in one of our communities? Subscribe to our newsletter and get the latest and greatest from us in your inbox.